On 15th July 2007, Laxuman Bhandari, a Nepalese citizen passed away in a road accident at the traffic light in front of Tekka Mall. Whatever was the cause of accident, its sad news for all the Nepalese.
But we must be proud being Nepalese that all our people are very warm hearted and willing to help whenever any Nepalese in need. Due to the large support from most of the Nepalese and even a few from other races, we could manage to send his body to Nepal.
Mr. Prassan Gurung and I myself collected the dead body of Late Laxuman Bhandari from SGH mortuary. Also, the body was handed over to his family which was sent with the help of Casket people on 21st July 2007.
We must thank Mr. Prassan for his effort to contact the family of the deceased and also all the Nepalese in Singapore for their help and co-operation. Also thanks to Little Nepal restaurant and all friends who have contributed for late Bhandari, above all their precious and priceless time.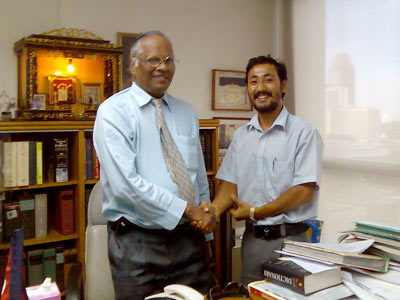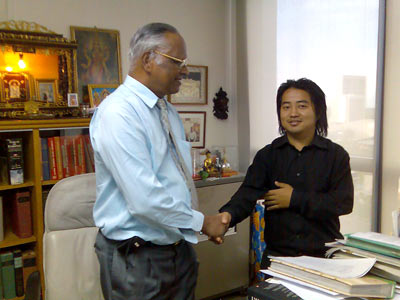 Last but not the least, we must also thank our respected Hon Gen. High Commissioner Mr. M N Swami, for his kind co-operation and valuable suggestions while visited by me and Mr. Prassan, to get the official letter to send the dead body.
MAY LAXUMAN'S SOUL REST IN PEACE.
Thanks once again to all of you.
Jagdish H/p: 96721046
MINI NEPAL PTE. LTD.
http://www.mininepal.com