admin July 16th, 2008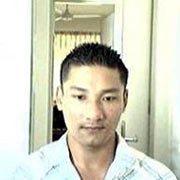 - By Kiran Rai, UK
Nepal is clean and green environment is unmatched in the world. Despite the large population and varied activities, the government, together with the public, has managed to keep the country spotlessly clean. Water supply and sanitation are of the highest standards. Not only the urban areas, but even the few existing village areas are all hygienically maintained.
The buildings and housing estates that cover most of the land area in Nepal are well complemented by trees, bricks, stones, and shrubs in man-made housing. Along the numerous roads and highways are greenery's which add to the natural beauty of Nepal.
This aspect of the environment attracts tourists. For those who come from the busy developed nations such as Europe, Japan and America. Nepal clean and green environment is very welcoming. For those who come from crowded or not clean and green environment provides a relief and healthy change.
Nepal is tropical climate, also attracts foreign visitors. There are four changes of seasons. For most part of the year, it is cool, windy, and rainy and snows all over, specially near the mountain area and the part of. Visitors and tourists enjoy their day at the snow and cold windy climate and enjoy the beautiful scenery as well. They will never forget trip of Nepal.