admin August 26th, 2007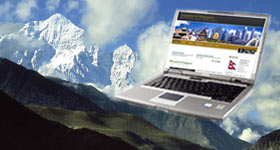 With the financial and technical support of Danish government, over 1000 students in government and community schools in Mustang district will soon be handed over laptop computers.
According to Nepal Samacharpatra daily, the students in Mustang district will be able to carry laptops to their schools.
The Chief District Officer (CDO) and chief of district education committee Pradeep Raj Kandel informed that the laptops will soon be distributed.
"Now onwards, students will go to schools carrying laptops not bags," said Kandel, adding that the scheme has already increased attraction towards community schools.
via - Nepalnews.com